Another note: If you don't have time to roast your pumpkin or squash then throw it in early, with the carrots and let the whole thing simmer a little longer until it's soft. I just so happen to be roasting pumpkin like crazy around here due to the three whole pumpkins staring me down. While this recipe was astounding, I think I may be done with pumpkin for at least a week.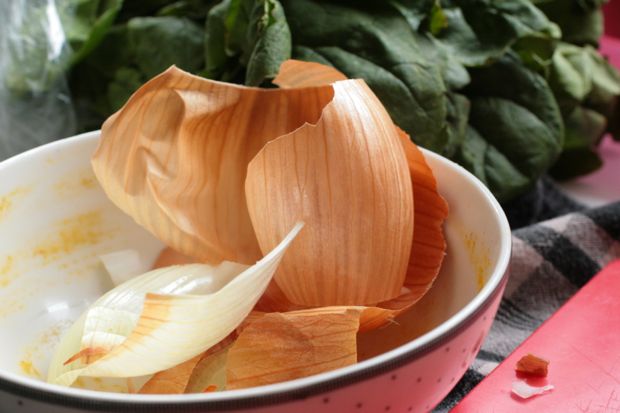 I can now see that when people choose to eat what is in season, they eat so much that they become tired of the food until it is in season once again. The ability to restrain yourself from buying strawberries in December means they will taste just that much better in March and April. The fact that they won't have to travel hundreds or thousands of miles just to get on your plate will also help satisfy your desire.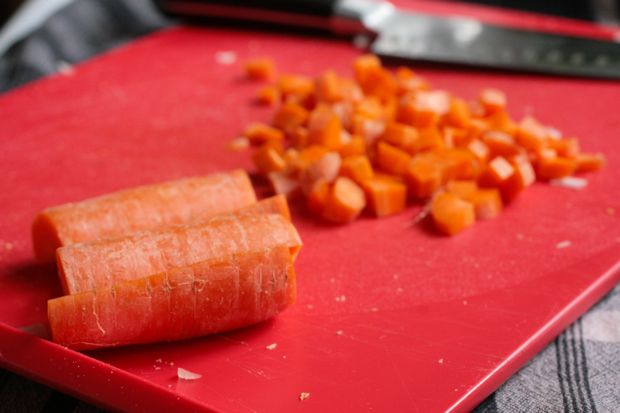 I don't know about you, but I'm not at my best after I have traveled a while. I'm sure those strawberries aren't much different. In terms of self restraint, I'm probably one of the worst. When I want a food item, I want it today, now, right this minute. I'm learning, however, sometimes it's better to wait. While I may want a strawberry in the warmth of my heated home in the middle of December, I know it will not taste nearly as good and thus leave me unsatisfied, until I can pluck it from my own garden in April.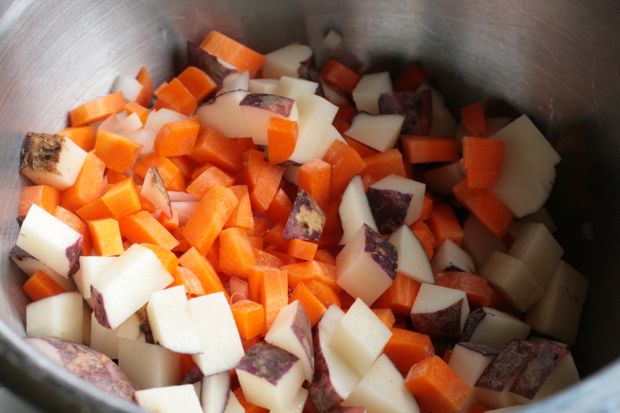 While I know that I can't begin to wait for all things to come in season, I can choose to hold off on at least a few. This choice, helps me support my local farmers and decrease the amount of fuel and energy that will affect the planet for my son. It may just be a pint of strawberries in December, but it could mean one less farmer in my neighborhood gives up. One extra breath of fresh air for myself and my family. Just one. While I will always be far from perfect in any area of my life, I try to make at least one choice like this every day.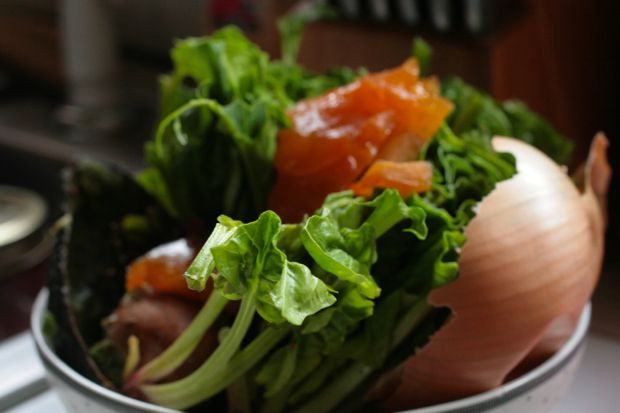 Heat 2 Tbsp oil in large pot. Add peanuts and sauté until roasted. Remove peanuts from pot and set aside. Sauté chicken breast in 2 Tbsp oil until no longer pink in the middle (about 5-8 min). Remove from pot. Sauté carrots, potato and onion in pot with more oil until softened. Add garlic and sauté another 2 minutes. Dump in can of coconut milk and add curry paste/powder.
Bring to boil. Turn down heat and let simmer about 10-15 minutes, covered, or until all vegetables are soft. Add pumpkin and spinach and simmer another 5 minutes. Serve in bowls and top with roasted peanuts. Enjoy this curry and your choice to eat in the season.