I obtained some local, fresh strawberries from Spooners Farms and some rhubarb from the community garden I belong to and began putting together my perfect pie. After a lot of thought I decided I would try a new crust recipe that used butter instead of crisco. While I believe this is the BEST crust recipe, I just couldn't bring myself to buy a tub of suspicious lard. Due to my commitment to local and seasonal I went with a butter crust recipe and was not disappointed. I also tried to cut the sugar as much as possible while maintaining taste. I put it all together, crossed my fingers and was overwhelmingly pleased with my creation. So pleased in fact, it has become a nightly ritual to cut a slice, add a heap of vanilla ice cream and watch Dexter. It makes any day end perfectly, an ideal treat that hums with comfort and home.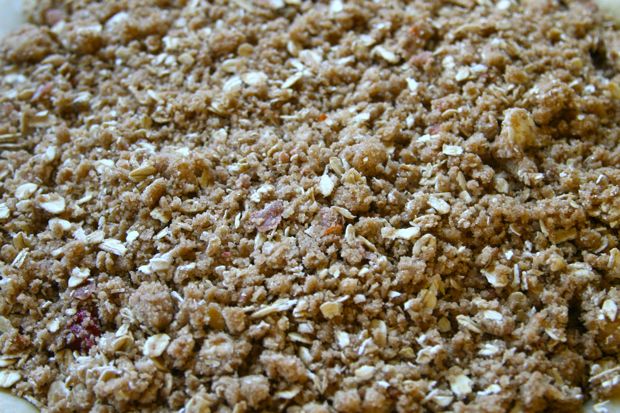 Preheat oven to 350 degrees. The crust recipe makes two complete crusts. I usually make the whole recipe and freeze half. You are also welcome to just half the recipe. Whisk together flour, sugar and salt. Cut cold butter into cubes and toss in flour mixture to coat. Cut butter into flour mixture with pastry cutter or two forks, until crumbly. Drizzle ice water in small bits and stir flour mixture. As soon as mixture comes together in ball, stop adding water and divide into two equal balls.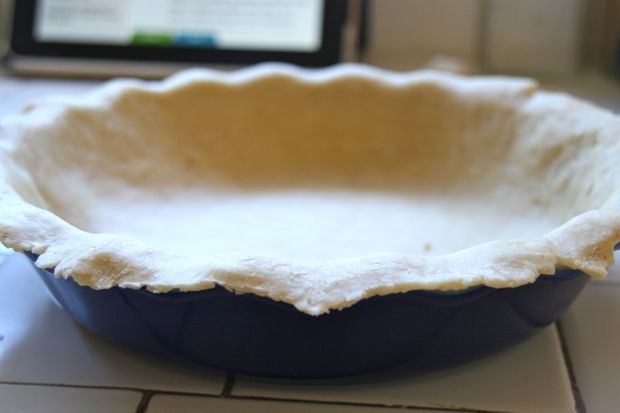 Flatten into disk and wrap in parchment paper and then plastic wrap. Refrigerate the disks until firm, about 1 hour. I have found the longer you refrigerate/freeze, the easier the dough is to roll out into a thin disk without sticking. Dough can be refrigerated for 3 day or frozen up to 3 months. If frozen, needs to be thawed in refrigerator first.
The key to pie dough success is to handle the dough as little as possible. When refrigerated, the dough is harder to roll, but you are usually able to successfully roll it out in one try and transfer to the pie pan before baking without it sticking to the surface, crumbling or falling apart. It should be rolled out to a thin, but not see through, level. Make sure you roll the dough out about 1-2 inches beyond the diameter of the pie pan. When you put the dough in the pan, it should drape over the sides. Leave 1 inch of draped crust over sides. Place pie pan with crust in refrigerator until ready for use.
Mix together all ingredients of filling and gently place in pie pan inside of crust.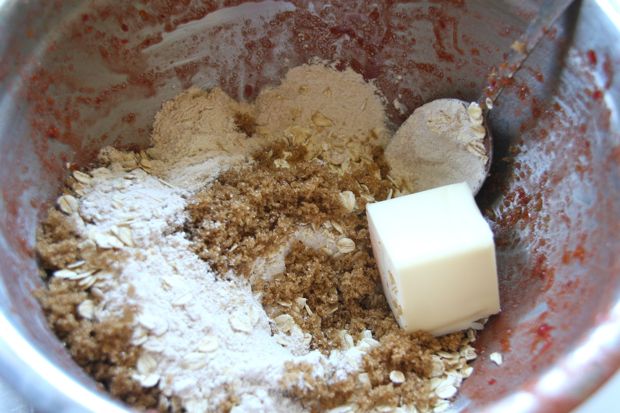 Mix together all ingredients of crumble and place over top of filling. Place pie in oven and bake for 45-60 minutes or until crumble and crust is browned.
Allow pie to cool completely. First slice will be runny until pie has been refrigerated for at least a day. Enjoy with a huge scoop of homemade vanilla ice cream.