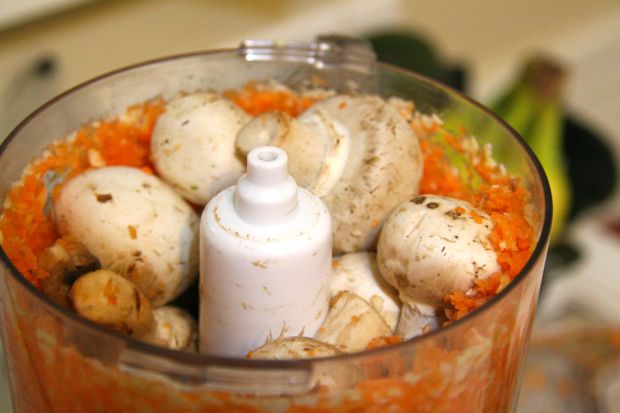 During this time, I discovered a dish that had so many vegetables placed incognito, that I didn't give away the secret until I had made it several times. It's packed with vegetables, whole wheat, protein and tastes incredible. For those parents out there who want a quick dinner dish that will impress your kids, while getting them to eat their vegetables, you should try this immediately. I swear it will be a household favorite. For those who do not enjoy meat, this dish can easily be made with a meat substitute or no meat at all.
Place carrots, onions, mushrooms and garlic in food processor and run until minced. Cook meat in large skillet or dutch oven until no longer pink, 3-5 min. Stir in chopped vegetables, thyme, salt and pepper and cook another 5-7 minutes.
Stir in water, bullion cube and Worcestershire sauce; bring to boil. Cover and reduce heat to medium. Stir occasionally and cook 8-10 min or until pasta is tender. Whisk flour with 1/4 cup sauce from pan until smooth. Add to hamburger mixture. Add sour cream as well. Simmer, stirring often, until sauce has thickened, about 2 minutes.
Oh and I am now proud to share that my husbands taste buds have matured with my cooking. He rarely shoots down a dish until he has at least tried it first…gotta love this man.