All of the ingredients are not seasonal but they were easily purchased at my local food cooperative. It took me about 10 minutes to mix up the salad. I omitted the horseradish and hot sauce because I am a wimp when it comes to my nostrils being on fire. I also did not have celery seed or fresh dill on hand but added a little seafood seasoning to the mix.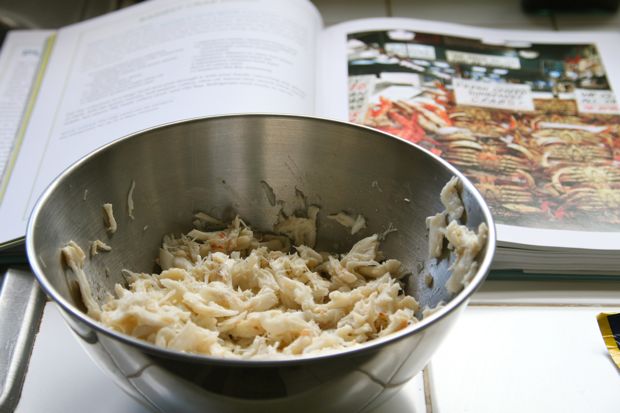 I laid out sundried tomato wraps, filled it with some spinach leaves, crab salad and a little mayo and dijon mustard. It was one of the fastest dinners I have ever made and one of the most addicting. The best part? He includes a recipe for Crab Enchiladas, which I will be featuring soon, that you can make from the leftover crab salad. That is, if you have any leftover.
Put the crabmeat in a large bowl and pick through it with your hands, removing any pieces of shell.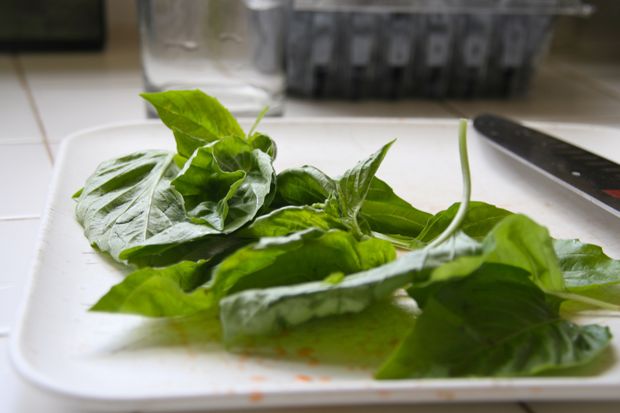 Add the green onions, bell pepper, celery, olive oil, lemon zest, lemon juice, horseradish, hot sauce, dill, basil, celery seed and Old Bay seasoning. Mix well. Refrigerate until ready to eat. Can be stored in refrigerator up to two days, covered.