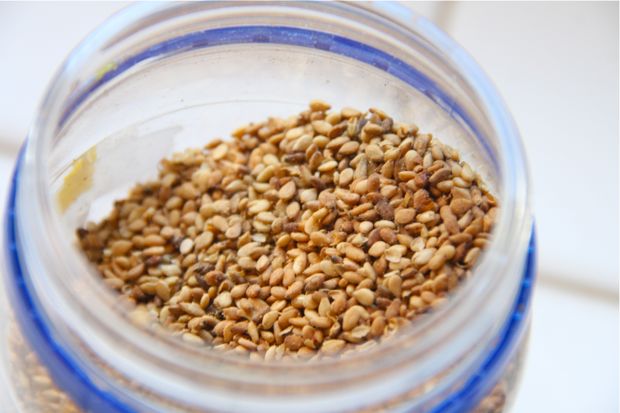 I've been craving an Asian based noodle dish with fresh vegetables and pork. I tried searching the net for recipes but found nothing that peaked my interest. I was also interested in using only ingredients I already had at the house. So, I did what any good chef would do. I prayed to the Domestic Goddess and then started throwing things together. I used some knowledge about basic stir fry and sauces to create my very own experiment. It's exactly what I called it when I presented it as dinner that night. I was prepared to spit it out, throw it out and order pizza. Low and behold, I might actually be getting good at all this because we savored every bite and it made my lunch menu for the rest of the week. The bonus? It's quick, cheap and easy.
Cook the pork in whatever manner suits you but I suggest small strips or chunks cooked in peanut oil, garlic and soy sauce. Set meat aside.
Cook rice noodles as directed on package and set aside. Heat sesame oil in large skillet or wok and add onions and carrots. Cook for two minutes.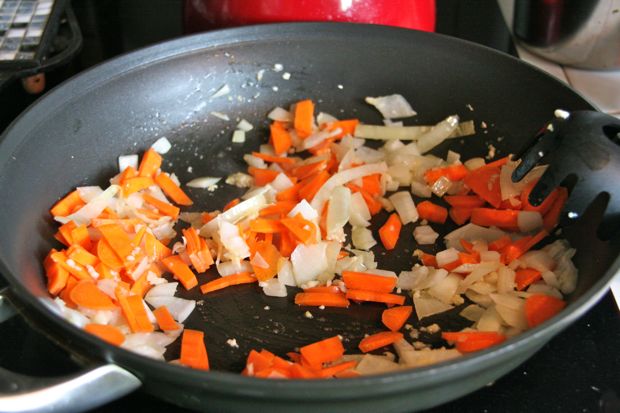 Add garlic and other vegetables and cook for five minutes. If cooking with frozen vegetables then you can add them straight from the freezer into the pan but may need to extend cooking time slightly.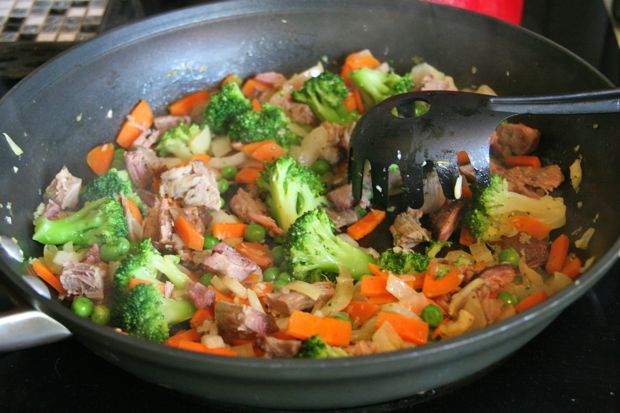 While vegetables are cooking, mix together ingredients for sauce.
Add meat and noodles and sauce to pan and cook until all is incorporated well. About 2-3 minutes.
Top with toasted sesame seeds and peanuts and serve.