I also happen to have quite a love affair with bread, or anything made with large amounts of flour and yeast. I truly cherish most quick breads. They are typically sweet, moist and easy to make. While I love to bake, I have a terrible habit. I wander into my kitchen and decide I want to make something and eat it within the next few hours. I rarely have the forethought to say "I'd like to have bread tomorrow, I'll make some dough today". Nope, no planning ahead for this chef. I'm much more spontaneous and quick breads fall right into my cooking preferences. I have made a lot of banana based goods and was not in the mood for zucchini or apple so I decided to experiment with my favorite fruit in the form of a bread. It turned out a little gooey (not complaints from me) but incredible. I've adjusted the ingredients just a bit down below and hope yours turns out with a little more fluff.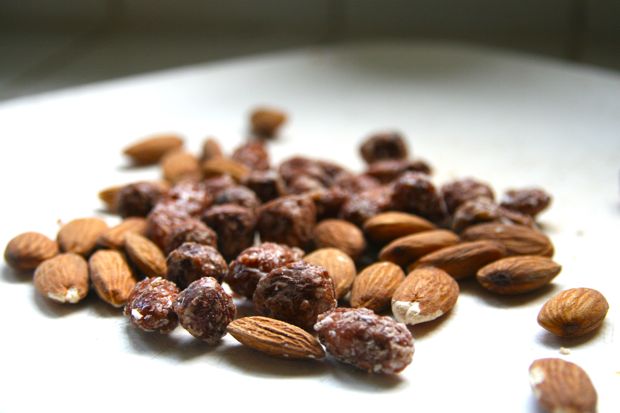 Before sharing this recipe I must make a note on chopping mangos and making puree. If you purchase a mango, the skin should have a green, yellow and orangish color. When held in your hand it should be firm but soft, like a ripe peach. You peel the skin with a knife and cut down the edge of the large seed in the middle to free up the fruit meat. The puree is easily made by putting about 1/4 cup chopped mango in the food processor.
Preheat oven to 350 degrees. Mix together dry ingredients. Mix together mango puree, oil, honey and vanilla extract until blended. Mix together wet and dry ingredients until just moist.
Fold in mangos and 1/2 of chopped nuts.
Place mixture in greased bread pan and place in oven for 50-60 minutes or until toothpick comes out clean when inserted into middle.
Allow bread to cool for 5-10 minute and then remove from pan and place on wire rack to cool completely.