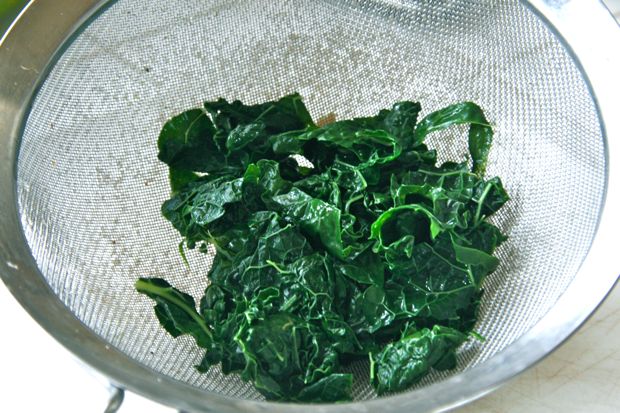 While participating in our weekly harvest I heard several people talking about steaming kale or cooking it in garlic. I decided to look through a recent favorite cookbook called "Pure Flavor" and found an interesting recipe called Braised Kale Gratin. I changed a few ingredients, added some local sausage and would have come back for thirds and fourths if my stomach were big enough. I was even surprised that my husband got up for seconds and polished off what was left, while telling me "this is really good". Bonus in my book.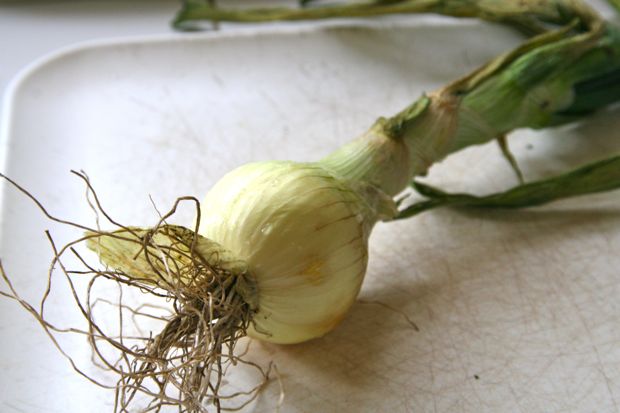 Even better was the recipe called for several ingredients I had just plucked from the garden that morning. Again, I was so excited to use what we had grown to feed our bodies. This connection is so fulfilling, it's almost a meal in and of itself. I would easily use chard or arugala in place of kale if needed.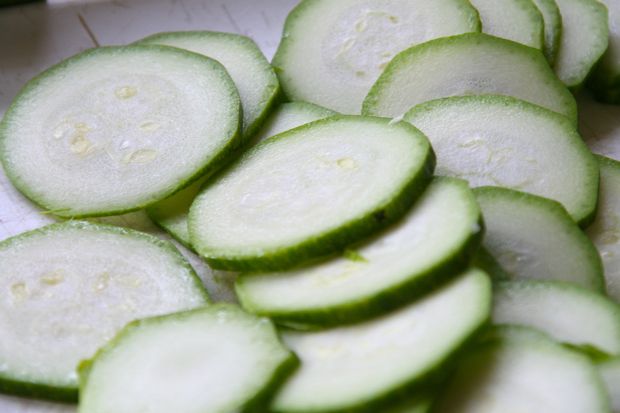 Preheat the oven to 350 degrees. Butter an 8 inch baking dish. Wash kale, strip leaves from stems and cut leaves into 1-inch strips. Bring large pot of salted water to boil. Throw kale in pot for 2 minutes (this is called "blanching"). Drain kale and rinse to cool, squeezing out excess water. Heat olive oil in a large sauce pan over medium-high heat. Add onion and cook for 4 min or until it begins to brown. Add chicken stock and boil for 3 min or until liquid is reduced to less than 1/4 cup. Reduce heat to medium-low and stir in milk, salt, pepper, nutmeg, quinoa and kale. Remove from heat and stir in egg, yolk and 1 1/2 cups of cheese. Mix.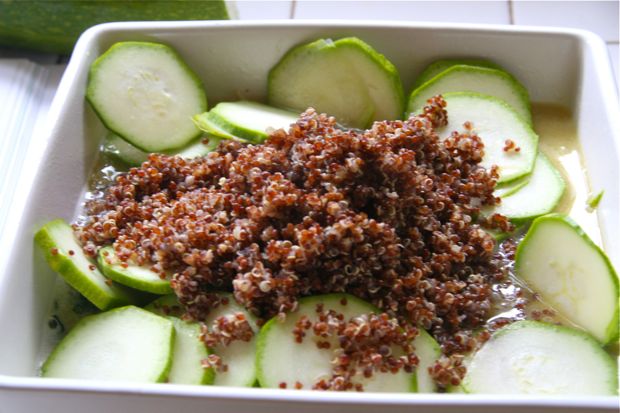 Spread 1 cup zucchini slices on bottom of pan. Add half of kale mixture to pan. Spread last cup of zucchini slices on top of kale mixture. Spread 1 cup cooked sausage on top of zucchini. Add rest of kale mixture to pan. Top with 1/4 cup cheese and bread crumbs. Bake for about 40 min or until gratin is golden brown and bubbling.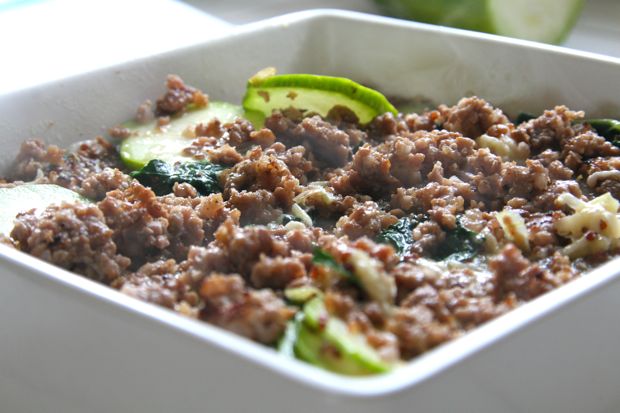 This recipe is easily made vegetarian by omitting the sausage. There does not need to be a replacement for the sausage as the quinoa has all the essential protein and amino acids needed for a complementary diet.