When we moved to Olympia I looked for a place to feed the deep need I had for butter and sugar but nothing even came close to holding a candle to my previous love. I've scoured the net looking for recipes and all fell very flat. Fortunately, in the process, I learned a lot and think I perfected this cookie. It tastes exactly like I remember. Taste is the key word.
The recipe I have created is crumbly, delicate and a bit finicky. I apologize for the curse words you will inevitably scream at me as you make these cookies. The dough is easy and cutting them is fun, it is removing them from the sheet and keeping them together until they cool and harden that can cause you to meltdown better than most two year olds. Let me tell you however, you won't care. Really. After they cool you will put your hands together and thank your lucky stars that you broke so many because those are all yours to nibble on. You will be thankful, trust me. So take up the task, bake these cookies, take a walk in the sunshine and come back and prepare to be addicted.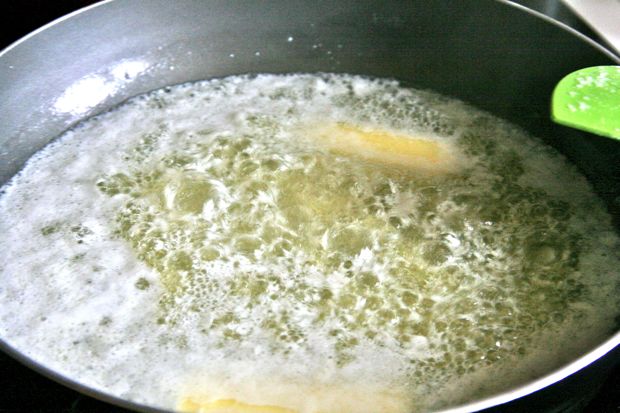 In heavy sauce pan, melt butter over low heat and continue stirring in pan until butter has browned on bottom. Stir in sugar and vanilla and remove from heat. Allow butter to cool.
Combine flour and baking soda and add butter mixture and mix until dough is smooth. I recommend mixing with an electric mixer until combined and then continuing to mix with your hands if dough does not come together easily.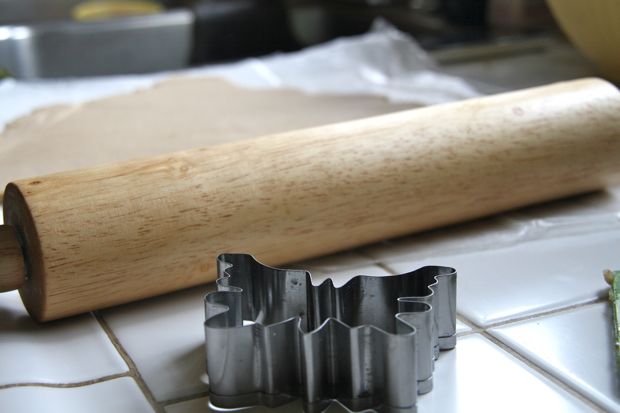 Preheat oven to 325 degrees. Kneed dough until smooth and then gently roll out on wax paper. I rolled to about 1/4 inch to 1/2 inch thickness. The thicker, the more crumbly the cookies. Use your choice of cookie cutters to cut the dough and place on baking sheet lined with parchment paper. Reroll dough scraps until dough is gone.
Sprinkle sea salt on cookies before baking. Place cookies in oven and cook for 20 min or until edges are golden brown. Remove from oven and let cool 1 min. Allow cookies to cool at least one hour on baking rack.
Make icing while waiting for cookies to cool. Icing will appear very runny but this helps spread on delicate cookies. If you like thicker icing then add more powdered sugar. Gently spread icing on cookies with knife. Then allow to set.