Most items were easy to give up but my Mac 'n Cheese? Most "organic" or "natural" brands were terrible, tasted like cardboard on a good day. I decided to give a homemade version a good try. My first attempt was a disaster and I thought I would just have to hang it in for my favorite comfort food. Then I was at a friends house and she had an easy enough recipe that included cayenne. While I use this spice sparingly, I have found a fantastic substitute called "smoked paprika". It gives any heart dish that little extra explosion without sending you straight to a cold glass of milk to cool your burned taste buds.
The sauce was a snap, the noodles were a breeze and next thing I knew I had my comfort food back and better than any box brand. At the delicious moment of triumph I felt like the evil villain in a comic laughing maniacally at my horrendously divine creation. That said, I have made the dish at least twice a month and have began adding my own flair. The basic recipe takes less than 30 minutes for prep and 20 min to bake and non of the corn based substitutes that lead to health devastating conditions. Experiment with your favorite variations or try my recommendations! Bottom line: you will never eat out of a box again.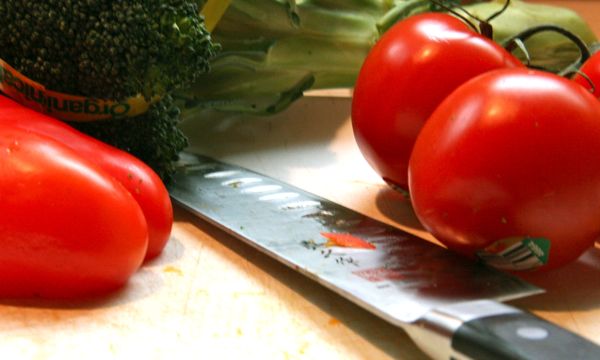 Slice all vegetables that you will be adding to the dish. I prefer to buy a yellow squash, cube it and then roast in the oven with a little olive oil, salt, pepper and smoked paprika at 425 degrees for about 30 min while I prepare the sauce and noodles for the dish. Sometimes I will also roast red peppers or other vegetables.
When vegetables are roasting in the oven begin the sauce and cook the macaroni. Boil macaroni noodles as directed on package. Start the sauce by heating the milk in the sauce pan and then pouring it in a cup to keep warm until needed (cold milk will NOT work).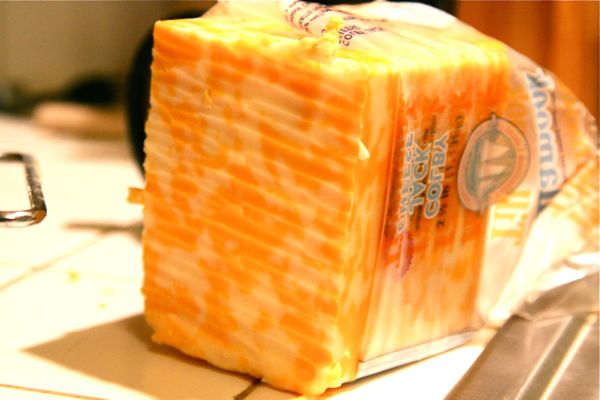 Melt butter in a small pan. Stir in flour, cook until it looks pasty and begins bubbling. Don't brown! Add hot milk, stir till thickens. Bring to boil. Add salt, pepper and paprika. Add cheese, lower heat and cook, stirring for 2-3 minutes more. Remove from heat.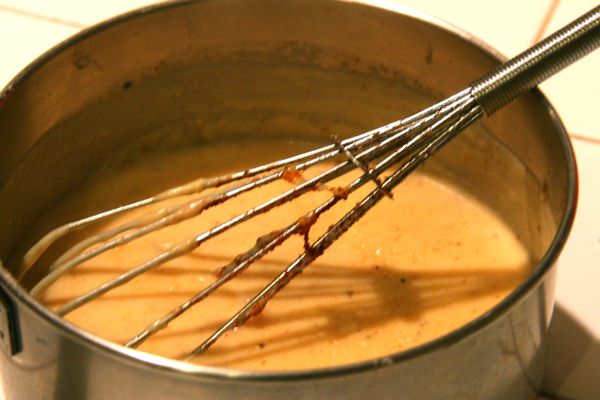 Remove vegetables from oven and make sure they are soft by poking with a fork. Change oven temp to 375 degrees. Put cooked macaroni in dish, cooked meat if desired and pour cheese sauce over ingredients.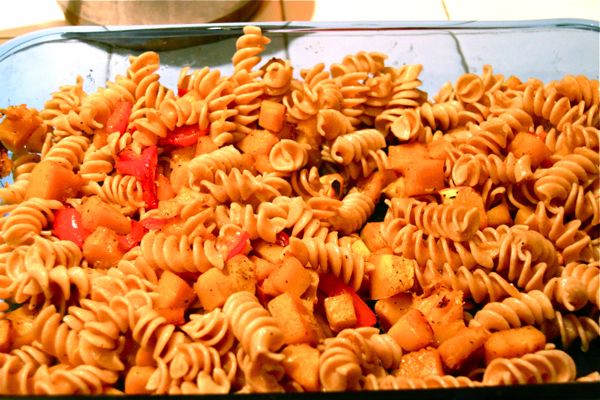 Mix until combined. Sprinkle grated cheese over top.
Bake, uncovered for 15-20 minutes or until top is golden. Steam broccoli while macaroni is cooking, chop into chunks and add after removing dish from the oven. I also like to add chopped tomatoes before serving.