So he walked, no ran out, and gleefully bought himself a smoker. I then suggested we BBQ for a whole bunch of people for his birthday. He almost glowed with boyish excitement but casually said, "Sounds great". He tested his skills the weekend before on dinner for the two of us, bought enough ribs to feed five families and began his process at 8am on Sunday morning. I don't think he took a breath all day.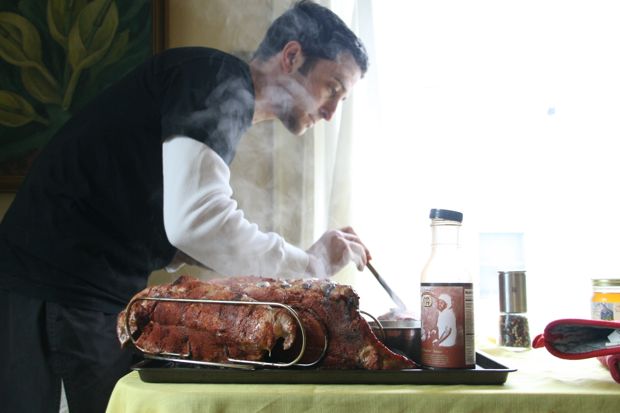 He rubbed, mopped, sweat and smoked. I must also add the weather was abysmal. It was cold, raining sheets and blowing gusts of wind that made the windows creak. He set up his own little shelter and persevered. He wasn't even close to giving up, he had seen too many other pitmasters brave the elements and he was no chicken.What resulted was phenomenal. Sweet, spicy meat that fell off the bone and begged to be put in your mouth again and again. He deserved an award.
While planning this day, we decided to accompany the meat with potato salad, sweet tea, baked beans, deviled eggs and cornbread with honey butter.
I must warn, cornbread is my comfort food. When my stomach proclaims it cannot take another crumb, I will down two more slices of cornbread heaping with honey butter. In my puffed confidence I thought I had the best cornbread recipe but I was dead wrong. A friend claimed her husband made the best cornbread, so I asked for the recipe and she happily provided. What resulted can only be described as forbidden. It's sweet, dense, light, and melts your soul. It's the definition of soul food and combined with those ribs, I believe I had just a taste of something other worldly.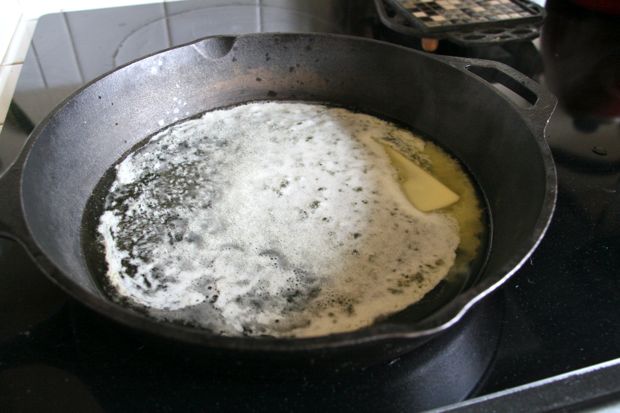 Preheat oven to 375 degrees F (175 degrees C). Grease an 8 inch square pan or cast iron skillet. I believe the cast iron skillet is one of the key ingredients to the perfection of this recipe. Melt butter in large skillet until browned. Butter will have a brown hazelnut color when browned.
Remove from heat and stir in sugar. Quickly add eggs and beat until well blended.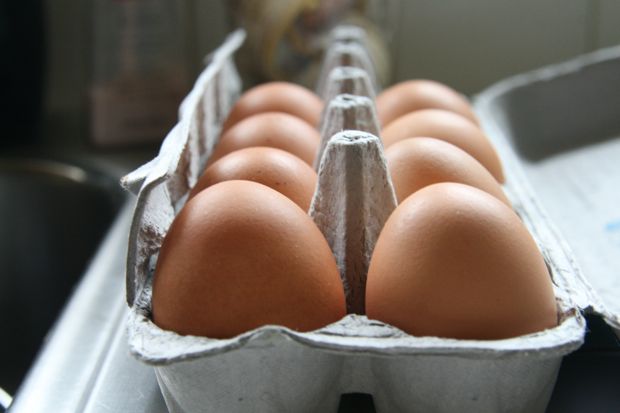 Combine buttermilk with baking soda and stir into mixture in pan. Stir in cornmeal, flour, and salt until well blended and few lumps remain.
Pour batter into the prepared pan if not using cast iron skillet. Bake in the preheated oven for 30 to 40 minutes, or until a toothpick inserted in the center comes out clean. My friend recommended drizzling honey over the cornbread before baking to add sweetness. I also make a side of honey butter by combining 1 part butter with equal part honey. I partially melt the butter, pour in the honey, mix and refrigerate until solid.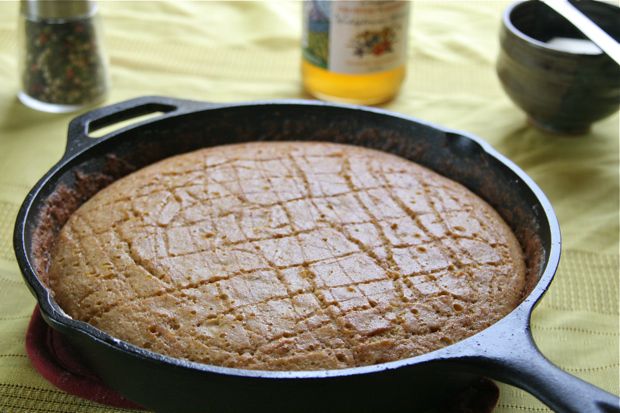 We ended the day with a home made chocolate pecan pie recipe taken from Baked, my new favorite cookbook. For more pictures from this day you can go to my Flickr page.