If anyone can share their ideas on how to improve this soup, to increase the savory or heat, please share.
Preheat oven to 450 degrees. In 11x17 inch pan with edge, toss together apples, parsnips, sweet potatoes, onion, oil, salt and pepper. Arrange evenly, place in lower third of oven and roast for about 45 minutes, stirring vegetables and rotating pan every 15 minutes. When everything is tender and nicely browned, remove from oven and set aside until cool enough to handle.
If you do not have immersion blender then place roasted vegetables, sage, thyme and rice milk into blender in batches and puree until smooth and then transfer to pot. If you do have immersion blender then place all ingredients in pot and blend until smooth.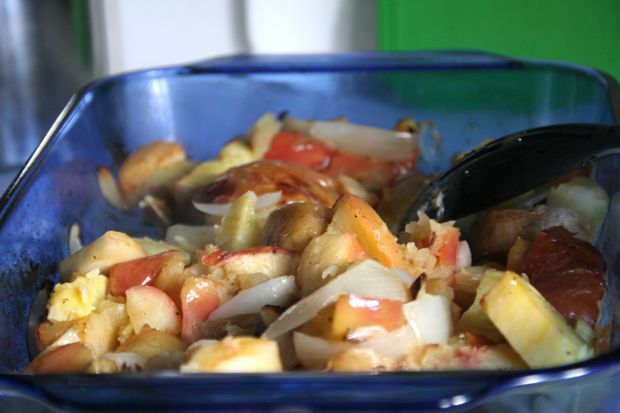 Simmer gently in pot for 15 minutes. Serve with spicy biscuits or hearty bread.