.(JavaScript must be enabled to view this email address) lives on Oyster Bay Road in Shelton and has been raising pigs for years. His email read as follows:
"To all of my 2010 Hog customers,
I begin by thanking you for supporting conscientious, small scale, local agriculture. It is the right thing to do for many reasons. Thank you.
These hogs had a wonderful life. They ate the very best certified organic feed, complimented with whole raw goat's milk and whey, bread from the Blue Heron Bakery, organic cracked corn, apples, pears, assorted vegetables, and fresh, clean, great tasting well water. They frolicked and played and dug big holes in the ground to find grubs and worms and roots to eat. They developed a complex social structure, that was endlessly interesting to observe and contemplate, and enriched my own experience as a beast in this world. I was able to sit in amongst them, petting and rubbing their backs and bellies and jowls, singing them songs and exchanging thoughtful glances with them. I can honestly say that I loved these animals, and they were treated with respect every day of their lives. Although it was painful for me to see them depart this morning, I knew in my heart that I had done everything I could to accommodate them honorably. It is my sincere belief that the kindness these animals were shown, as well as the quality of food that they ate and the water they drank, will make them excellent food for you and your family to eat. Please accept my warmest regards, and may the meat of these animals nourish great things in you."
Other than the food from our community garden, eating has never been so meaningful. When we cook each part of this pig, I often reflect on Ned's message and smile. Even after a difficult day I feel so fortunate to have participated in this process. I highly recommend getting to know the farmers who produce the goods and meat you consume. It's a very touching experience and one I hope to repeat year after year.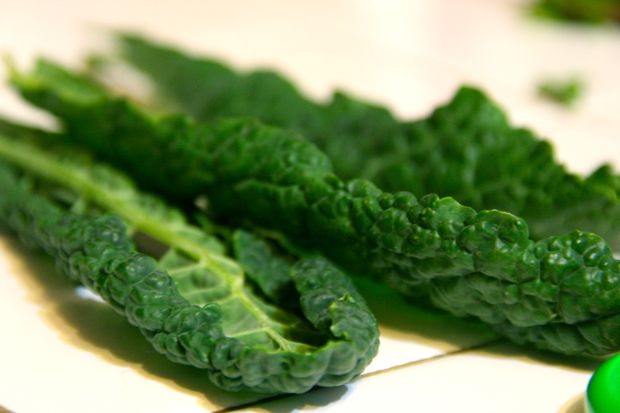 This recipe is a play off of another post not too long ago. Boil potatoes in water for 30-40 min or until soft. While potatoes are boiling, rip greens into small pieces and set aside. Heat olive oil in skillet. Cook sausage until almost done. Add greens, zucchini, eggplant and garlic and saute until soft, about 5 minutes then remove from heat.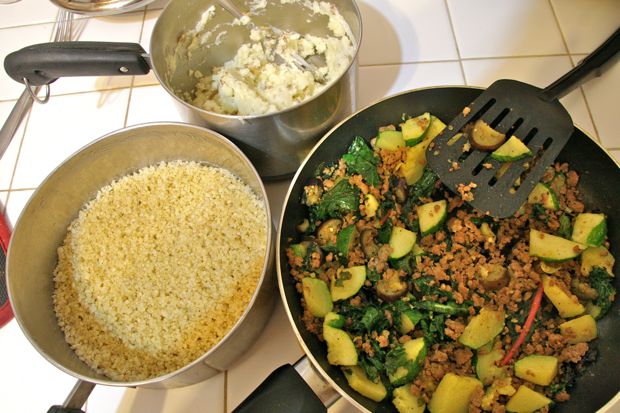 Mash potatoes and add butter and sour cream or milk. Put 1/2 cup of mashed potatoes in bowl, top with 1 cup sausage stir fry and 1/2 cup quinoa. Season with salt and pepper.